OFFER EXCLUSIVELY OWNED LUXURY VILLAS AND
CHALETS TO YOUR VALUED CUSTOMERS
Partner with us to get access to our exotic properties and
earn generous commissions.
The ONE Ultimate Destination For
Your Clients
As owners of luxurious villas, chalets and apartments housed in some of the world's most desirable locations, we aim to provide bespoke sojourns to your discerning clients. With unrivalled luxury comes unparalleled service. So, whatever your needs are ⁠- chauffeured limousines, helicopter transfers or luxury yachts ⁠- we have you covered.
Partner with us to get access to our exotic properties and earn generous commissions.
ONE
VILLA CANOUBWEST
Tucked away in a quiet cul-de-sac, Villa Canoubwest is located in a private residential area of St Tropez. Soak in the luxury at this magnificent villa which is a moment's stroll from the endearing waters of Baie de Canebier. Contact us if this property interests you
ONE
VILLA WATER'S EDGE
Located in Saint Tropez's most prestigious private domain, Les Parcs, this alluring villa boasts extensive covered terraces, breathtaking views, an infinity swimming pool, and direct access to the sea. Connect with us for a truly bespoke service.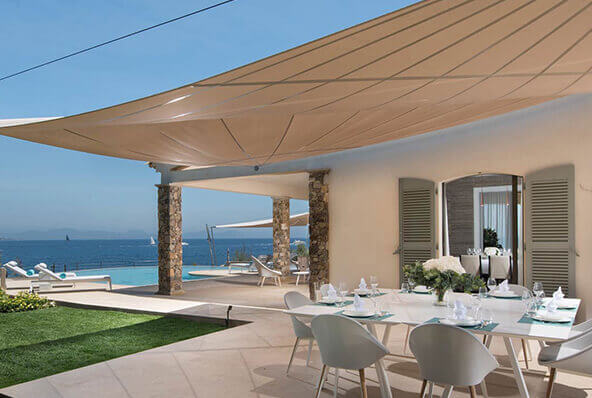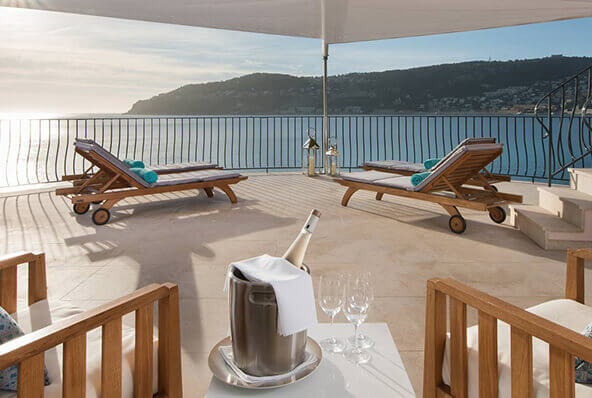 ONE
LA GABBIA
Facing west, La Gabbia is blessed with nightly sunsets over the Bay of Villefranche Sur Mer, one of the most beautiful bays on earth. Both rare and listed, La Gabbia boasts of marble, parquet, fine art and bespoke furniture. Connect with us to plan a luxurious experience
ONE
LE COQUELICOT
Le Coquelicot blends refined finishes and exciting new materials with unparalleled service. The design echoes the magical surroundings, providing a relaxing sanctuary after a day on the slopes. To offer a truly tailor-made service, connect with us.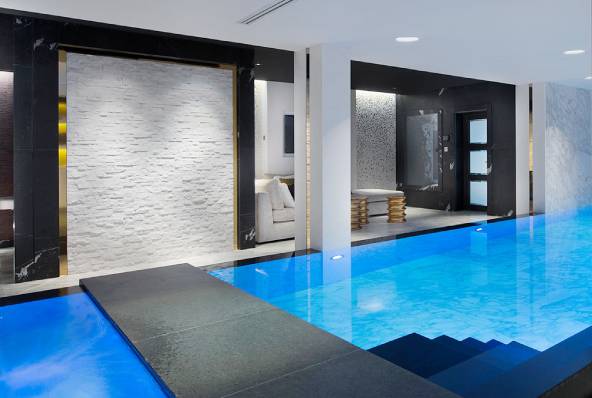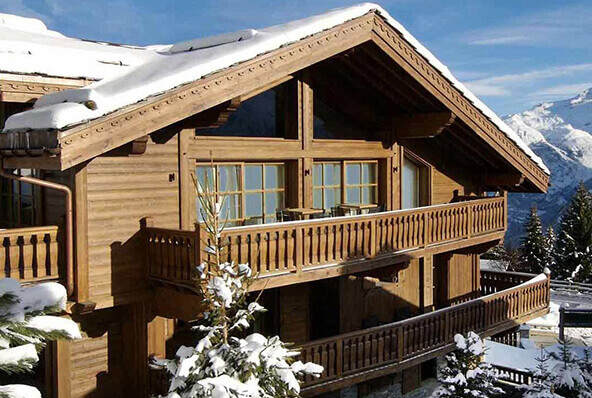 ONE
LE BLANCHOT
A place of sublime comfort, Le Blanchot's ultra-modern facilities dovetail seamlessly with nature. A bespoke wrought-iron staircase, linking each floor is this villa's signature. To offer a truly tailor-made service, provided by our highly-experienced team of staff, connect with us.
ONE
POINCARÉ
The apartment is furnished with a harmonious blend of antique Italian furniture and modern art. The apartment that has been carefully reconfigured to offer a thoroughly contemporary space. To offer a truly tailor-made service, contact us.