Elegance, beauty and luxury. These are just some of the thoughts that spring to mind when we think about the French Riviera. The beaches of St Tropez, the crystal clear waters of Monaco, the luxury oozing from the most expensive yachts in the
Elegance, beauty and luxury. These are just some of the thoughts that spring to mind when we think about the French Riviera. The beaches of St Tropez, the crystal clear waters of Monaco, the luxury oozing from the most expensive yachts in the world, the most exclusive luxury brands, the star-studded nightlife, Michelin dining and the finest cuisine in the world all make the French Riviera a unique luxury paradise.
It's stunning landscapes and breathtaking views have for years caught the eye of famous people from all over the world. Cote d'Azur is synonymous with wealth and prestige, the place to see and be seen, where supermodels, sports stars and the rich and famous dance the night away. The properties found in the French Riviera reflect the opulence of the region, and here at ONE Authentic Properties our portfolio of luxury villas make for the perfect private getaway. But why has it always been impossible to resist the coastal glamour? We take a look at the famous photographers and models that made the French Riviera the place to be.
(Photo credited to AFP)
Patrick Demarchelier
Patrick Demarchelier is one of the most famous fashion photographers in the world. Born in 1943, he spent most of his formative years in Le Havre. At the age of 17 he got his first camera as a gift and began his career by photographing friends and at weddings.
After leaving Paris for New York in 1975, he worked as a freelance photographer and discovered fashion photography. He has worked with famous names such as Henri Cartier-Bresson, Terry King and Jacque Guilbert and his work began to draw the attention of famous fashion magazines such as Elle, Marie Claire and 20 Ans magazine. In the 1970s he shot covers for almost all of the most prestigious fashion magazines, including Vogue, Glamour, Life, Elle and many more, as well as photographing multiple advertising campaigns for various beauty brands, including L'Oreal, Elizabeth Arden and Revlon to name a few. He has photographed a vast number of famous people throughout his career, including Cameron Diaz, Muhammad Ali and President Clinton for magazine covers, advertising campaigns among other works. In 1989, he became the personal photographer of Princess Diana, who was so impressed with his work she contacted him personally.
In 1992, Demarchelier worked for Vogue and Harpers Bazaar, and the outcome was so impressive that the publications sought him out again, and this collaboration lasted 12 years. Demarchelier fame has only grown, having shot international advertising campaigns for the biggest names in fashion, including Louis Vuitton, Sam Edelman, Calvin Klein, Yves Saint Laurent and many more. He became the premier photographer of Harper's Bazaar and his fame has just kept growing. In the 2006 film The Devil Wears Prada, Demarchelier is referenced during a conversation between Meryl Streep and Anne Hathaway. In 2007 he was honoured in his native France as an Officer of the Order of Arts and Literature).
Demarchelier has had several photoshoots capturing in the French Riviera, one of the most famous is a cover for Vanity Fair featuring Nicole Kidman.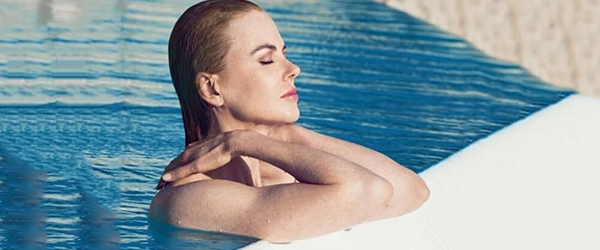 (original photograph credited to Vanity Fair; http://vanityfair.tumblr.com/page/7)
You can find more of Patrick Demarchelier's work on Instagram: https://www.instagram.com/patrickdemarchelier/?hl=en
Luxury Property #1: Bayview
ONE Authentic Properties seaside estate Villa Bayview has been conceptualised and created for the sybarite. With 5 en-suite bedrooms, 2 fully furnished gourmet kitchens, chic sun deck with chaise lounges, a temperature-moderated swimming pool and 2,800 square metres of landscaped gardens, this property exudes plenitude, promising a vacation like no other.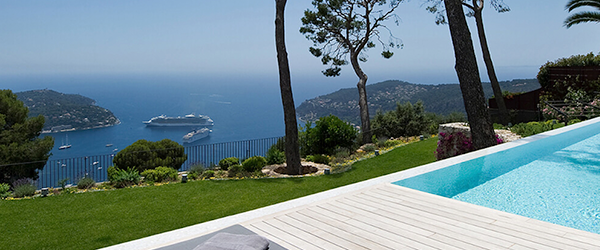 Cindy Bruna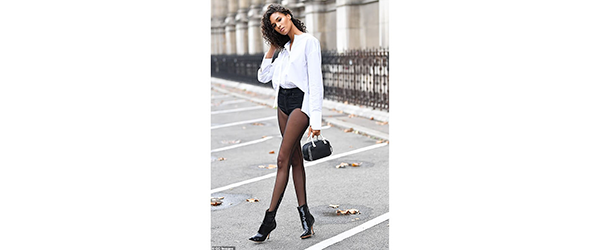 Cindy Bruna (1994) is a French fashion model born in Saint-Raphael, a resort town in the French Riviera. Born of an Italian father and Congolese mother, she was discovered at the age of 17 and signed with Metropolitan Management and Wilhelma Models.  She began her modelling career walking for Alia, Elie Saab but her career really took flight when in 2012 she walked exclusively for Calvin Klein. In 2013 she was on the cover of Vogue Italia's December Edition and has appeared in magazines such as American Vogue, W Magazine, Haper's Bazaar, Elle UK and other similar publications.
Since walking the 2014 Victoria Secret Fashion Show as a newcomer, Cindy has starred in every subsequent show. She has featured in fashion campaigns for Prada, Burberry, Chanel, Michael Kors, Yves Saint Laurent, H&M and many more. In the 2014 season, she walked for Roland Mouret and Temperley London and has walked for some of the most celebrated designers in the world, such as Bottega Veneta, Jean-Paul Gaultier, Givenchy, Armani, Anthony Vaccarello and Zuhair Murad, to name but a few.
Cindy Bruna currently lives in New York and is rumoured to be dating Michael B. Jordan.
You can find more of her work on Instagram (https://www.instagram.com/cindybruna/?hl=en)